Get lost on garden islets of the Mekong Delta
Get lost on garden islets of the Mekong Delta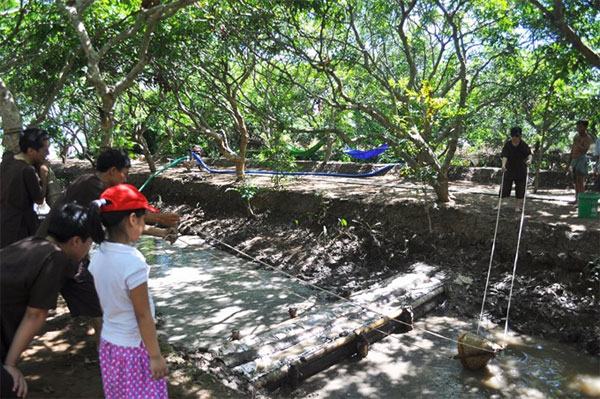 Daily catch: Tourists join locals in catching fish from a canal.
Trade cafes and walks through the bustling city for a bus or bike ride to the islets in the lower region of Tien River.
Thoi Son Islet, also known as Lan (Kylin) Islet, is located in Thoi Son Commune, My Tho City, Tien Giang Province. The islet not only hosts abundant fruits, but has also become an ideal ecotourism site for weekend trips.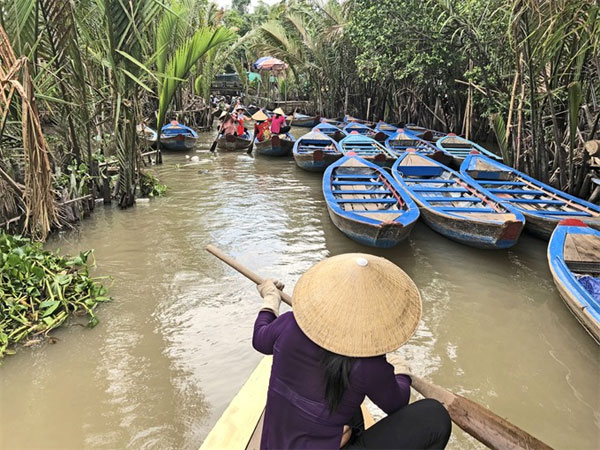 Down the river: Cruise around Thoi Son Islet.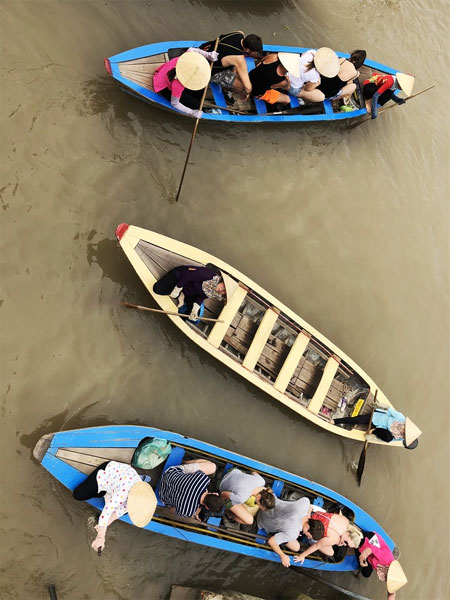 Sail away: A boat trip around Thoi Son Islet.
The distance from HCM City to My Tho is around 70km. The road is fairly wide and convenient for travelling. Bus travellers they can one of the services offered by Mai Linh, Phương Trang, Thao Chau and Thinh Phat from the West HCM City Bus Station. Each bus ticket costs between VND30,000-50,000 (US$1.3-2.2)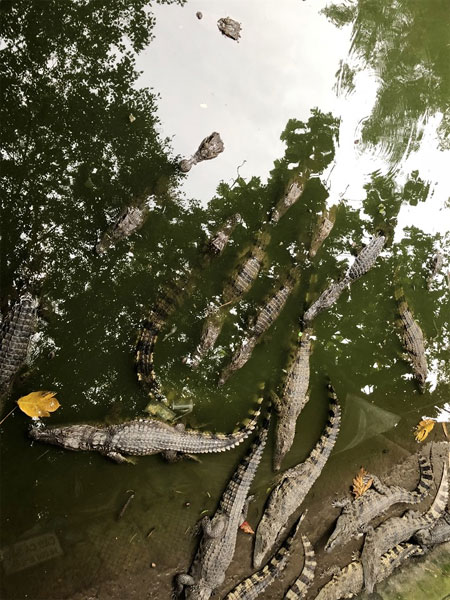 Dinosaur of the river: A crocodile farm on Phung Islet.
Thoi Son Islet is the largest islet on My Tho River, with total area of 1,200ha. Rong (Dragon) Islet (also known as Tan Long Islet) and Lan Islet belong to My Tho City while Quy (Tortoise) Islet and Phung (Phoenix) Islet — the smallest of the four — are located in Tan Thach Commune, Chau Thanh District, Ben Tre Province.
Residents of Lan Islet subsist mostly by raising fruit gardens, keeping bees, raising fish and aquaculture products.
Visiting the islet, you can taste bee honey with tea and candy made from coconut while enjoy the garden atmosphere and local delicacies while watching don ca tai tu (amateur southern folk music) performed by locals.
Within a day, you can visit all four islets. From the West HCM City Bus Station, travel along National Highway 1A to Trung Luong Junction, about 60km away.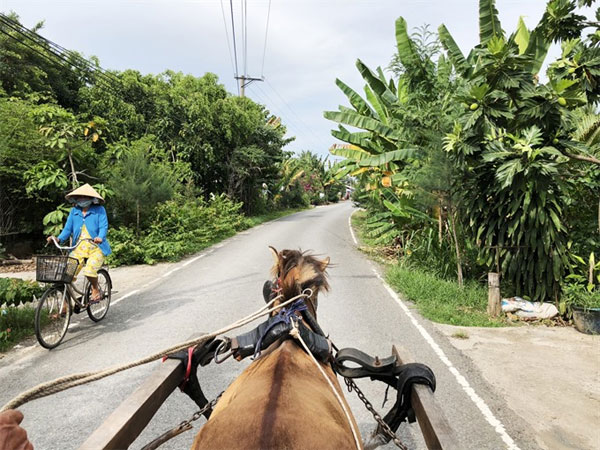 Clip clop: A trip on horse carriage around Thoi Son Islet. VNS Photos Thai Ha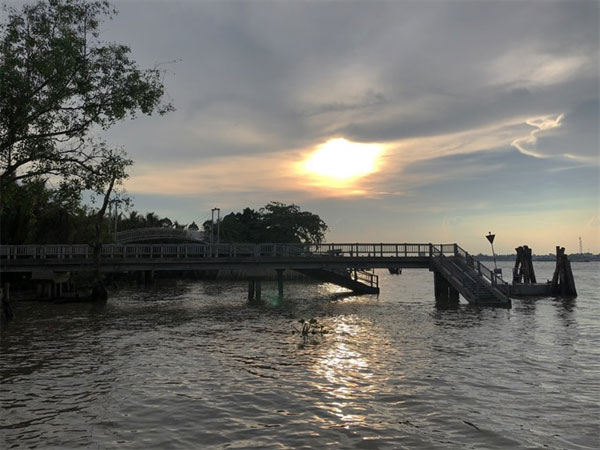 Day's end: Sunset on Thoi Son Islet.
From Trung Luong Junction, you turn into National Highway No 60, where you can see My Tho City signpost. Travelling on the road around 1km, then you turn right into Nguyen Thi Thap Road toward Ben Tre District. You search for the signpost or ask for the way to Thoi Son Tourism Site, where you can take boat trips to the four islets. The tour ticket to four islets costs 150,000 per pax for a group of ten.
Travelling on a wooden boat, you can reach handicraft villages on the islets, watch a folk music performance, taste five types of fruits, take a horse-carriage and taste just-finished coconut candy.
You can even take a nap on hammocks under the tree shadows.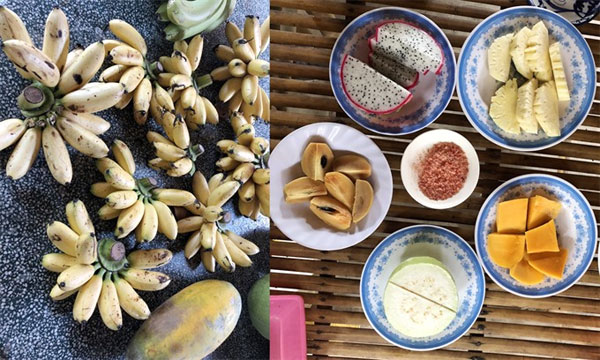 Juicy: Tourists can enjoy fruits from local gardens on Thoi Son Islet.
Vietnamnet